The Summit at Kennesaw State University Completed Ahead of 2022 Academic Year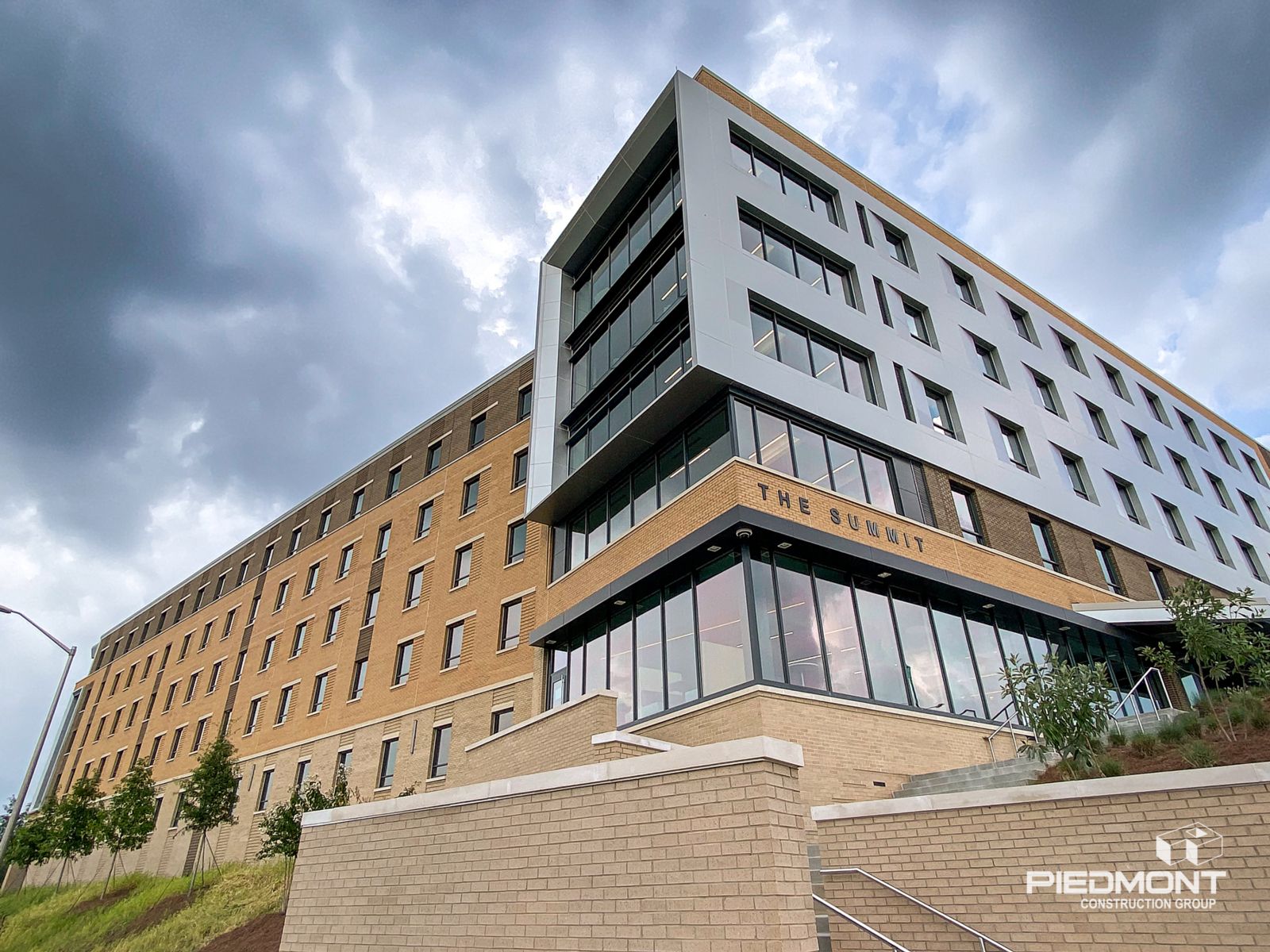 KENNESAW, Ga. - On August 5, 2022, Piedmont Construction Group joined Kennesaw State University Housing Foundation, Collins Cooper Carusi Architects, Hendessi & Associates, the University System of Georgia, and Comprehensive Program Services (CPS) to welcome the University and community into the new freshman housing at Kennesaw State University - The Summit.
Piedmont Construction Group was chosen to perform construction management at-risk services to complete a new five-story freshman residence hall for Kennesaw State University. The structure is comprised of aggregate piers, structural steel, cold-formed metal framing, and concrete metal deck pours; the veneer is a mixture of brick and metal panels. The new dorm, The Summit, houses over 500 students, laundry and common rooms, and a resident director apartment. Unique LED lights are used throughout the facility, and the Salto lock mechanism, installed by Kennesaw State, made the residence the first keyless building on its campus.
The project experienced unforeseen market conditions, so the team procured materials early. By doing so, the team obtained materials and kept the project from being subject to escalation cost impacts. Unfortunately, rock was found on-site during the three months of civil work at the beginning of the project, and rain throughout greatly hindered the progress of the project.
However, extra workforce and high early concrete mix designs helped curtail delays in the project, and the building opened on time for student use for the 2022 academic year.
__
Piedmont Construction Group provides personnel for immediate job site supervision, preconstruction support, project management, accounting, and risk management services to support our reputable construction management, design/build, general contracting, task order, and feasibility services for educational, governmental commercial, and healthcare institutions throughout the southeast. Headquartered in Macon, Georgia, Piedmont Construction Group also has an office in Atlanta.