Historic Macon Foundation Awards Two Restorations Completed by Piedmont Construction Group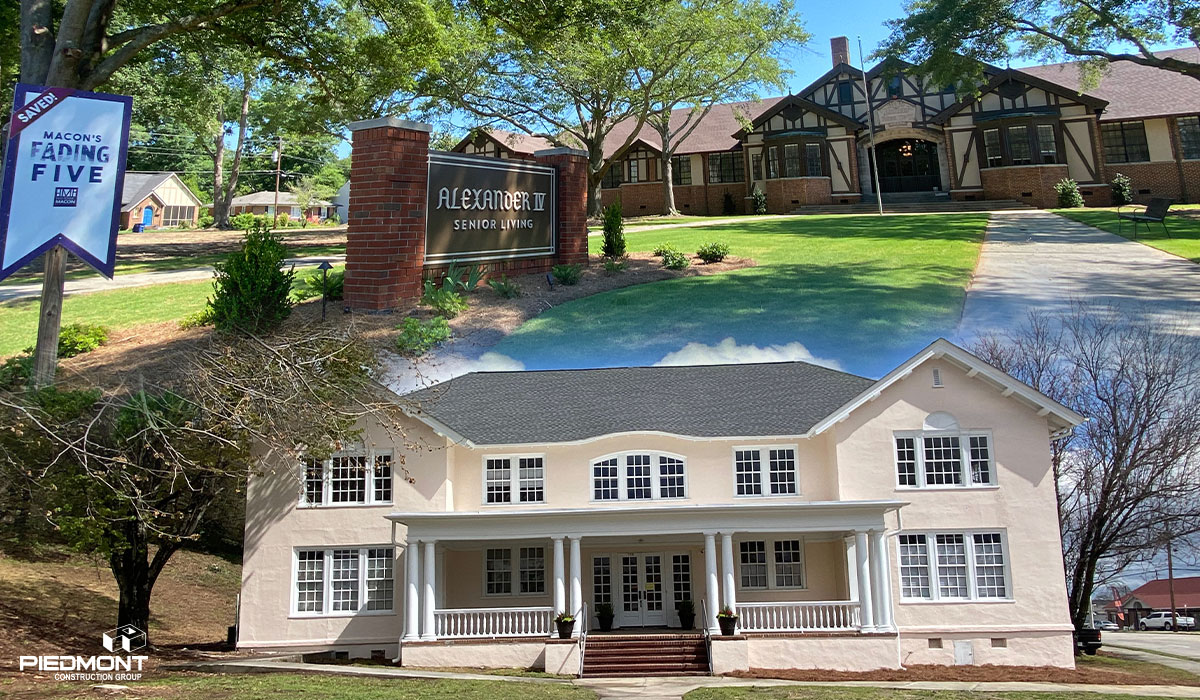 MACON, Ga. – On May 4, 2022, the Historic Macon Foundation gathered for their Annual Meeting and Preservation Awards at the Historic Grant's Lounge. As part of the Preservation Awards, Piedmont Construction Group and collaborators were acknowledged for two projects that received an Award for Preservation, Rehabilitation, or Restoration (Commercial, Institutional, Rental or Municipal) to recognize outstanding historic preservation efforts.
Once considered a Fading Five property, both the Alexander IV Elementary School and Robert S. Train Recreation Center have since been removed from the Foundation's list. The Fading Five is comprised of significant properties in the Macon area that are deemed threatened by neglect or possible demolition. The property remains on the list until it is no longer under threat or the Historic Macon Preservation Committee determines it has been appropriately preserved.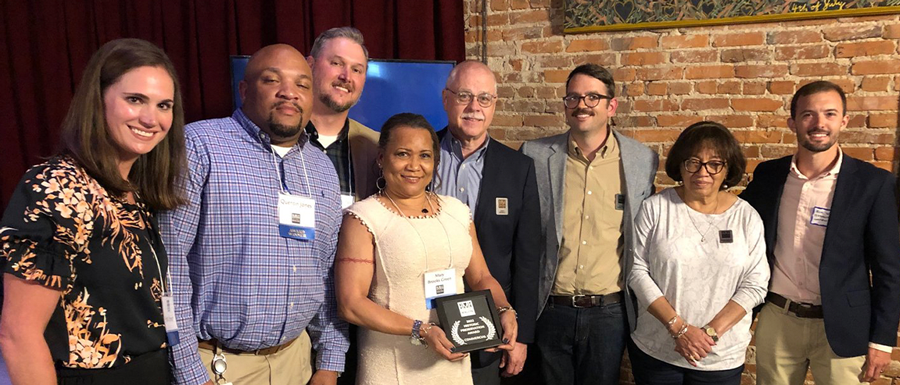 Constructed in 1932 by notable architect Elam Alexander, the former Alexander IV Elementary School is located in the Ingleside Neighborhood of Macon, Georgia. The facility expanded in 1948 to include more classrooms, storage space, and a lunchroom. Unfortunately, the school's integral role in the community ended in June 2011, and in 2015, the Macon Historic Foundation listed the 5.73-acre property on their Fading Five. As a result, in 2020, Piedmont Construction Group, Historic Macon, and Dover Signature Properties broke ground to rehabilitate the facility as a high-end senior living facility with communal spaces the neighborhood can enjoy.
The Alexander IV Senior Living renovation included remodeling two existing buildings (27,909-square feet) and constructing a third wing to accommodate more beds. The Department of Interior guidelines were strictly adhered to throughout the project while preserving the school building's original design and historical features, such as the windows, proscenium, and auditorium floors – maintaining its authentic elegance and charm while adding energy-efficient and modern amenities.
"Throughout all the obstacles, Piedmont never wavered. Your team's commitment to integrity, transparency, and plain old perseverance has made all the difference. The building is now fully restored and is stunningly beautiful... I have nothing but gratitude and admiration for everyone at Piedmont Construction Group." said Rick Dover, owner of Dover Signature Properties.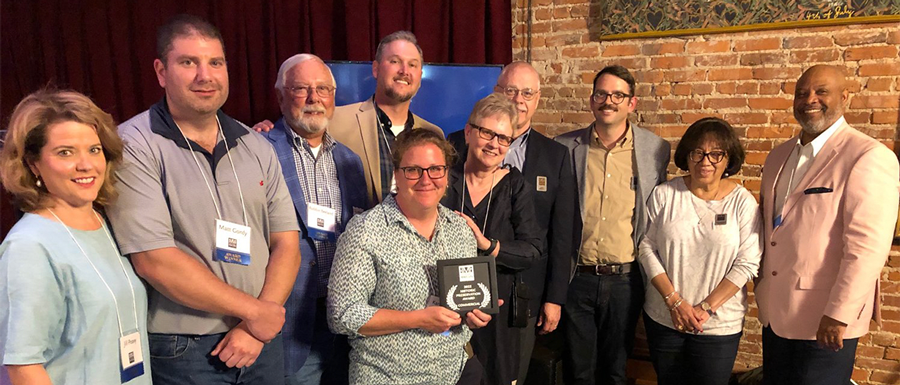 Built by the Bibb Manufacturing Company in 1920 and last occupied in 2003, the Robert S. Train Recreation Center and any former modifications deteriorated due to the lack of use, vandalism, and deferred maintenance. The building was added as one of the Historic Macon Foundation's Fading Five in 2016. Owned by Macon-Bibb County, it could only be restored and used by a government or non-profit entity to meet a deed stipulation that the Bibb Manufacturing Co. placed on the property in 1966.
In the fall of 2020, Piedmont Construction Group and Dunwody/Beeland Architects were selected to complete Design/Build services to renovate Macon-Bibb County's historic Robert S. Train Memorial Recreation Center in accordance with the Historic Macon Foundation and Georgia State Historic Preservation Office.
Cass Hatcher of the River Edge Foundation, a non-profit developer that performed project management services, said, "While taking on a historical project of this magnitude to represent Macon-Bibb County is stressful for any organization, Piedmont's services as the Design/Build contractor were invaluable and we were extremely pleased with the final results - specifically in the following areas: quality of work, construction management, integrity, and professionalism."
Now completed, the facility houses the Macon-Bibb County UGA Cooperative Extension Agency to provide education in agriculture and the environment to communities, youth, and families while they continue to appreciate the original large windows and an auditorium that was once the bottling.
__
Piedmont Construction Group provides personnel for immediate job site supervision, preconstruction support, project management, accounting, and risk management services to support our reputable construction management, design/build, general contracting, task order, and feasibility services for educational, governmental commercial, and healthcare institutions throughout the southeast. Headquartered in Macon, Georgia, Piedmont Construction Group also has an office in Atlanta.