Macon-Bibb Amphitheater Awarded to Piedmont Construction Design/Build Team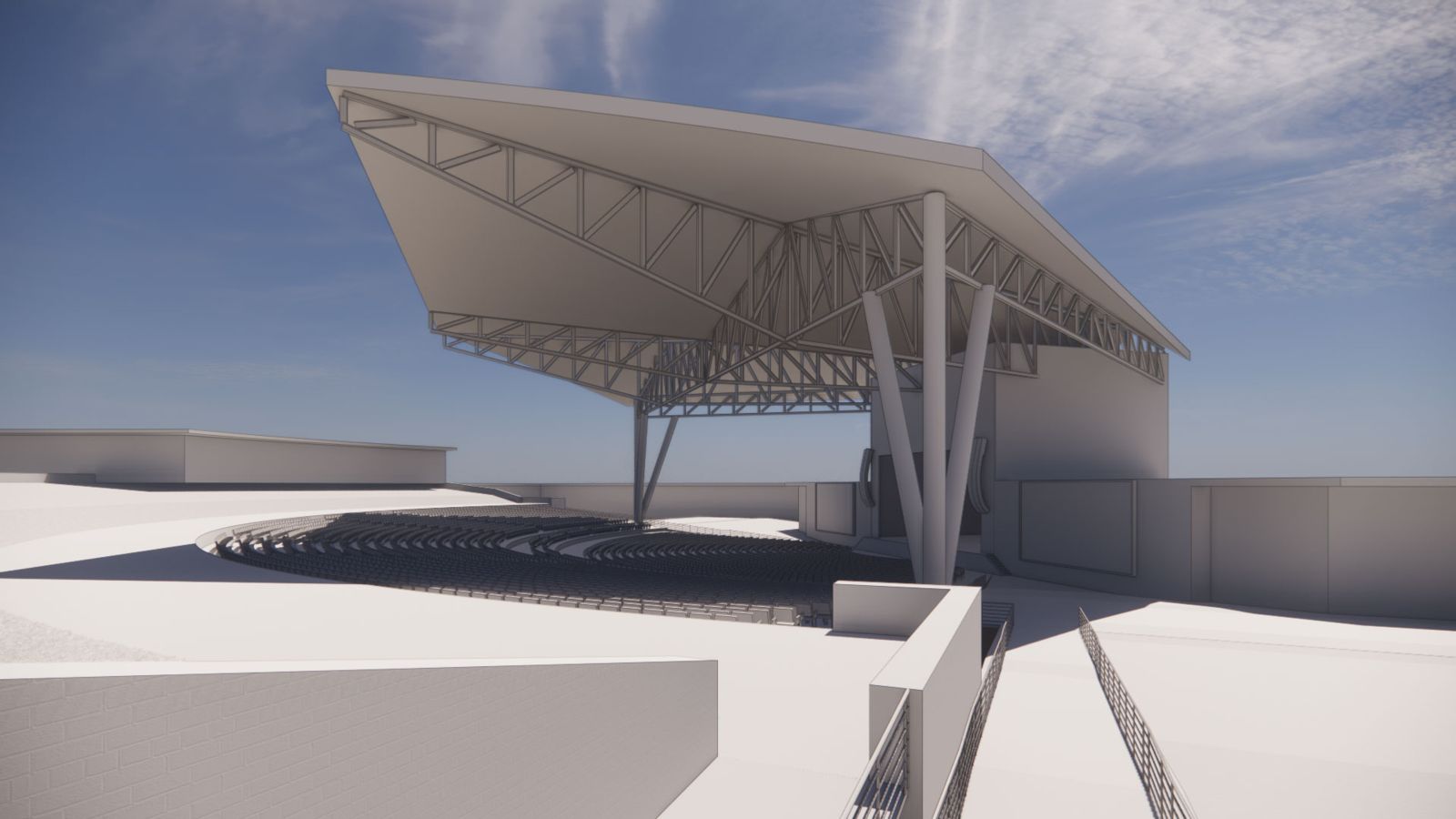 MACON, Ga. – On Thursday, Feb. 10, Macon-Bibb County announced they chose the Piedmont Construction Group and TVS collaboration to provide design/build services for the new Amphitheater in Macon, Georgia. The decision was led by a 10-member Commission, with Mayor Lester Miller serving as its chair.
The new amphitheater, located at the old mall, will be an economic driver and an integral part of a revitalization plan to bring business opportunities and growth to the area that will impact the surrounding businesses and community – and all of Macon.
"Our design/build team's goals are the same as Mayor Miller's and Macon-Bibb County's: to invigorate the area around the Macon Mall and drive economic development beginning with this new amphitheater," said G. Scott Thompson, CEO of Piedmont Construction Group.
Together, Piedmont Construction and TVS have assembled a team with Macon-Bibb County's goals in mind – to invigorate the mall area with a state-of-the-art amphitheater. The team brings deep design and construction experience - including venue management and the intimate understanding of traditional building methods necessary to push boundaries that could unleash the true potential of the Macon-Bibb County Amphitheater as a core entertainment hub in the southeast.
"It's exciting to work with a group that includes TVS, Stage Front, and HGOR because of their expertise in creating spaces that entice people to 'Come early and stay late," adds Thompson. "TVS alone has designed more than 18 performing arts centers, and HGOR played a vital role in the design of the Battery at the Atlanta Braves Stadium and the Brickyard at The Mercedes Benz Stadium."
The new amphitheater will have a 10,000-person capacity with covered and fixed seats, lawn seats, greenspace, artists' dressing rooms, a green room, ticket booths, vendor and event areas, transitional walkways, specific areas for crews, retail areas, and other amenities.
Piedmont Construction Group has maintained its corporate offices in Macon since David and Scott Thompson founded it in 1995. As natives of Macon, they have kept a strong and continuous presence in the area since their youth – a legacy from their father, who was a founding principal in TVS yet remained a life-long resident of Macon as he grew the practice from the original three employees to an internationally acclaimed design firm. TVS is just a short drive from Macon, bringing an accessible, local presence; commitment to providing high-quality design in our region; balanced with international design prowess.
In addition to Piedmont Construction Group and TVS, the core team also includes Stage Front, and HGOR. Sub-consultants such as Theater Projects, NBP Engineers, Gabler Youngston, Uzun+Case, and Carter Engineering Group are also part of the collaboration.
READ MORE: Design/Build Team selected for amphitheater
__
Piedmont Construction Group provides personnel for immediate job site supervision, preconstruction support, project management, accounting, and risk management services to support our reputable construction management, design/build, general contracting, task order, and feasibility services for educational, governmental commercial, and healthcare institutions throughout the southeast. Piedmont Construction Group is headquartered in Macon, Georgia.