Piedmont Selected to Renovate the Historic Robert S. Train Recreation Center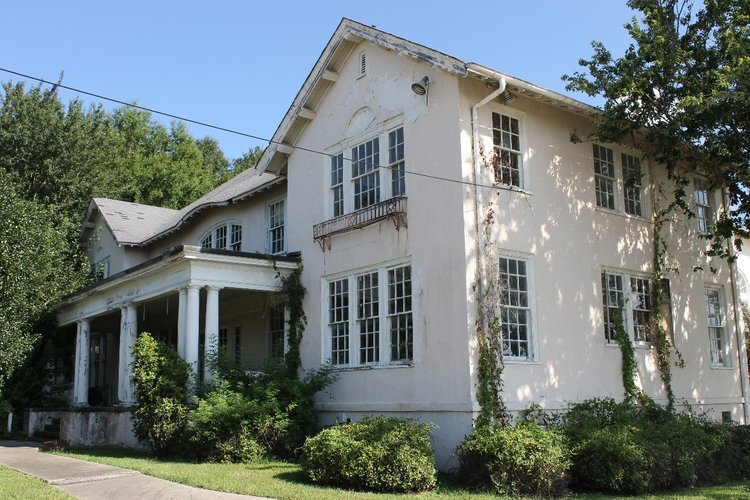 In the fall of 2020, Piedmont Construction Group was selected to complete Design/Build services to renovate Macon-Bibb County's historic Robert S. Train Memorial Recreation Center in accordance with the Historic Macon Foundation and Georgia State Historic Preservation Office. Built by the Bibb Manufacturing Company in 1920 and last occupied in 2003, the building and any former modifications have deteriorated due to the lack of use, vandalism, and deferred maintenance.
Located adjacent to the Bibb County Law Enforcement Center, it was included as one of the Historic Macon Foundation's Fading Five in 2016. The Train Recreation Center, owned by Macon-Bibb County, can only be restored and used by a government or nonprofit entity to meet a deed stipulation that the Bibb Manufacturing Co. placed on the property in 1966. Once completed, the facility will create a potential office and public space for the Macon-Bibb County UGA Cooperative Extension Agency to provide education in agriculture and the environment to communities, youth, and families.
__
To view progress photos, click here.
__
Piedmont Construction Group provides personnel for immediate job site supervision, preconstruction support, project management, accounting, and risk management services to support our reputable construction management, design/build, general contracting, task order, and feasibility services for educational, governmental commercial, and healthcare institutions throughout the southeast. Headquartered in Macon, Georgia, Piedmont Construction Group also has an office in Atlanta.