The Historic Macon Foundation Selects Piedmont Construction Group to Renovate the Alexander IV Elementary School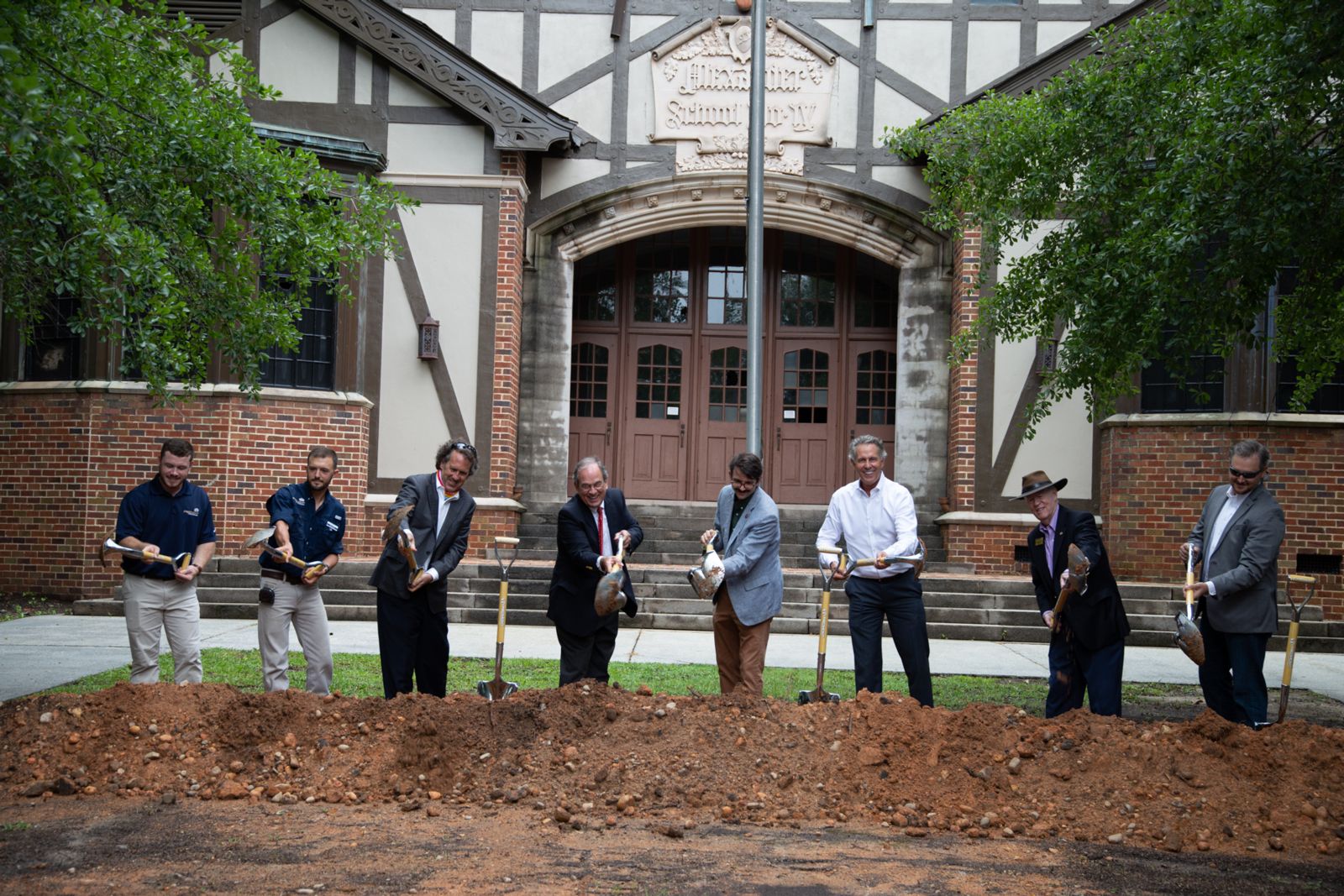 (Above: The Historic Macon Foundation, Mayor Robert Reichert, Dover Signature Properties, and Piedmont Construction Group broke ground at the historic Alexander IV Elementary School on June 25, 2020)
Constructed in 1932 by notable architect Elam Alexander, the Alexander IV Elementary School is located in the Ingleside Neighborhood of Macon, Georgia. The facility expanded in 1948 to include more classrooms, storage space, and a lunchroom. Unfortunately, the school's integral role in the community came to a close in June 2011, and in 2015, the Macon Historic Foundation listed the 5.73-acre property on their "Fading Five" list to raise awareness of its significance and the potential threat of neglect or demolition. As a result, in 2020 Piedmont Construction Group, Historic Macon Foundation, and Dover Signature Properties broke ground to rehabilitate the facility as a high-end senior living facility with communal spaces the neighborhood can enjoy.

The renovation includes remodeling two existing buildings (27,909-square feet) and constructing a third wing to accommodate more beds. Throughout the project, the Department of Interior guidelines will be strictly adhered to while preserving the school building's original design and historical features, such as the windows, proscenium, and auditorium floors – maintaining its authentic elegance and charm while adding energy-efficient and modern amenities.
__
To view progress photos, click here.