Director of Preconstruction Named to 40 Under 40 Construction Champions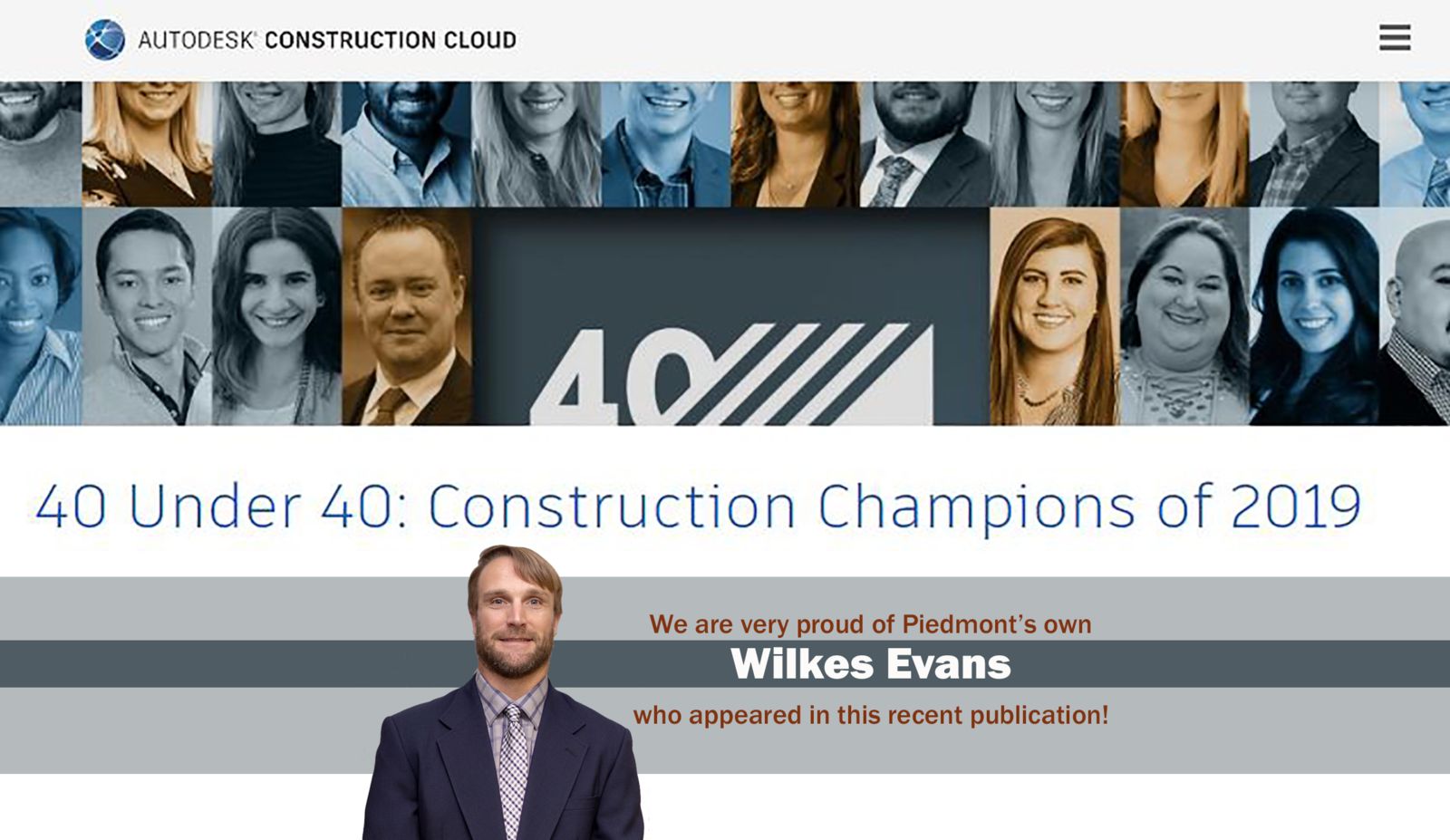 Wilkes Evans, Piedmont Construction Group's Director of Preconstruction, has been named one of the new "movers and shakers and rising stars" in the construction industry.
Around 180 million people make up the construction industry around the world, and too celebrate just a small fraction of the talented and hardworking individuals in the sector Autodesk their second annual 40 Under 40 program. The 40 Under 40: Construction Champions of 2019 features some of the leading talent emerging from top organizations and projects around the world.
Learn more by clicking here.